We've all broken phones before and we probably know someone who is walking around with a smashed up screen. The cost of a repair and the hassle surrounding it is enough to put people off until their next upgrade is due. Of course some people are more prone to accidents than others, whether that is down to the nature of their work environment, carelessness or the hobbies they partake.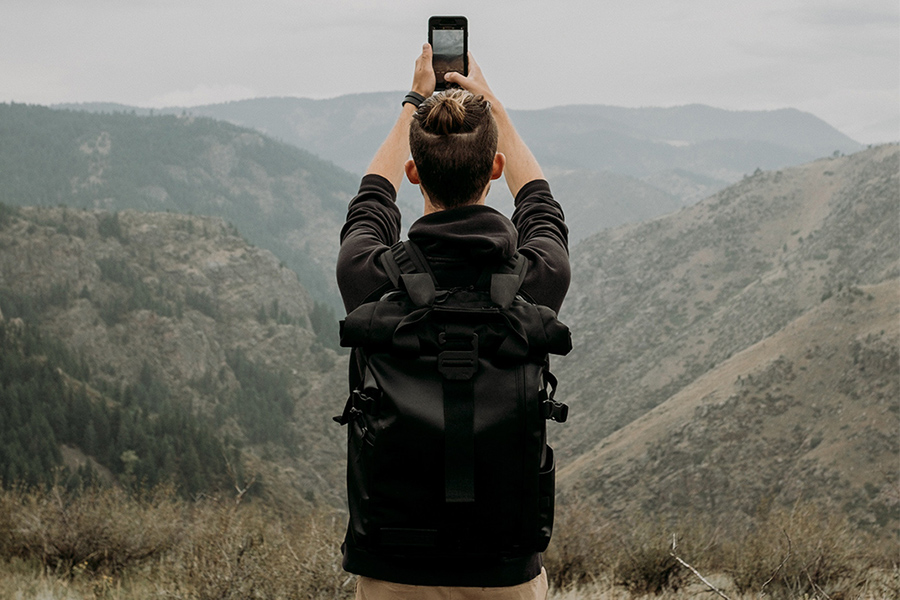 People with active hobbies may want to invest in a tough phone
Chances are that if you are considering purchasing a rugged tough phone phone then you have a history of breaking phones. Or perhaps you're looking to purchase on behalf of a business and you're trying to reduce the risk of damage, subsequent costs and associated downtime. It's no wonder then, that we have seen an increase in ruggedised smartphones over the past ⅘ years, manufactures are all to aware that the idea of an 'indestructible' phone is an attractive one. But what makes a rugged phone, rugged? And what should you look for if you are considering purchasing a tough phone mobile?
Generally speaking, all models that claim to be rugged generally share 2 features- IP Rating (Ingress Protection) and MilSpec certification. The IP rating tells us how water and dust tight the item is. The first number on the IP rating is for dust particles, 6 being the highest, the second number tells us how watertight it is with 9 being the highest. It's likely that when you search for your rugged phone, you'll see phones with IP68/IP69 rating.
IP rating is a universal accreditation and is commonly used in the electrical installation industry. But do consider that an IP rating is not a measure of how strong something is. For example a lot of 'normal' smartphones are now IP68 certified, the Samsung S10 and iPhone Xs for example, and we would certainly not suggest these phones for customers looking for a tough phone. So while its advantageous to have a high IP rating to keep dust and water out, perhaps its the MilSpec certification you should pay more attention to?
IP Rating does not equal strength
Just like the IP rating, 'MilSpec 810G' certification can be found on various products. To achieve this standard the item would have been subject to various tests – dropped from 4 foot, exposed to hot and cold conditions and high altitude. If the product in question passes these tests then the certification is granted. Obviously, this is a good sign that the product can handle the demands of a harsh environment and should be something you look for when considering your purchase.
So we know to look for the IP rating and Mil Spec certification, but what else should we consider?
Don't get blinded by the claims, do your research first.
Warranty and support – Check the small print! Despite the fact the phone may have achieved its MilSpec certification it's likely you'll have to pay for any damage and/or water ingress repairs. So while you'll see claims that the product is the 'Strongest phone in the world' or even 'indestructible' you really need to check out how comprehensive the warranty is and how easy it is to raise a repair, should you need to.
Finally, be aware of Chinese imports. The welcome introduction of 'android enterprise recommended' and GMS license has had a positive impact on reducing the ability for UK stockists to flood the market with cheap nastly 'tough phones' but you still need to be aware. Buy from a reputable dealer and like I said before, check the warranty and repair procedure before purchase.
Check the small print!
At Linkit Communications, we're committed to offering our customers 'fit for purpose' technology and we have recommended several rugged tough phones that are strong, reliable and have after sales arrangements in place should you need it. So head on over to our mobile page and select the rugged category to see our recommendations. You'll find the likes of CAT, Energizer and Samsung which can be all purchased, sim free or as part of your upgrade with EE, O2 or Vodafone.
Buy with confidence
Call us on 01926 911291 or email hello@linkitcommunications.com
By Ben Markham